In today's market, it is important to utilize all of our valuable resources wisely. Freeze Drying food products with either a short growing season, or a limited shelf life is vital to keeping these products for year round use. The Freeze Drying process has been used for a number of different food products, including meats, vegetables, and fruits. All will retain nutrients, texture, shape & taste of fresh frozen foods, while providing the shelf-stable convenience of canned & dehydrated foods.
While any of our machines will dry food products, we highly recommend you contact us to help you decide which machine would best suit your needs With your input we can produce a machine to suit your particular application. Whether it is a Freeze Dry Machine, or a simple Vacuum Dehydrator you are looking for, Freeze Dry Co., Inc. can supply the equipment at a very competitive price.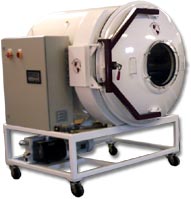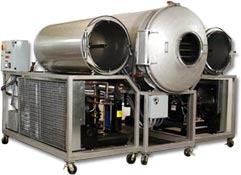 Freeze Dry Company Inc.
Phone 218-963-2100 · Toll Free 800-851-2110